Everything You Need to Know About Ice Cream Cake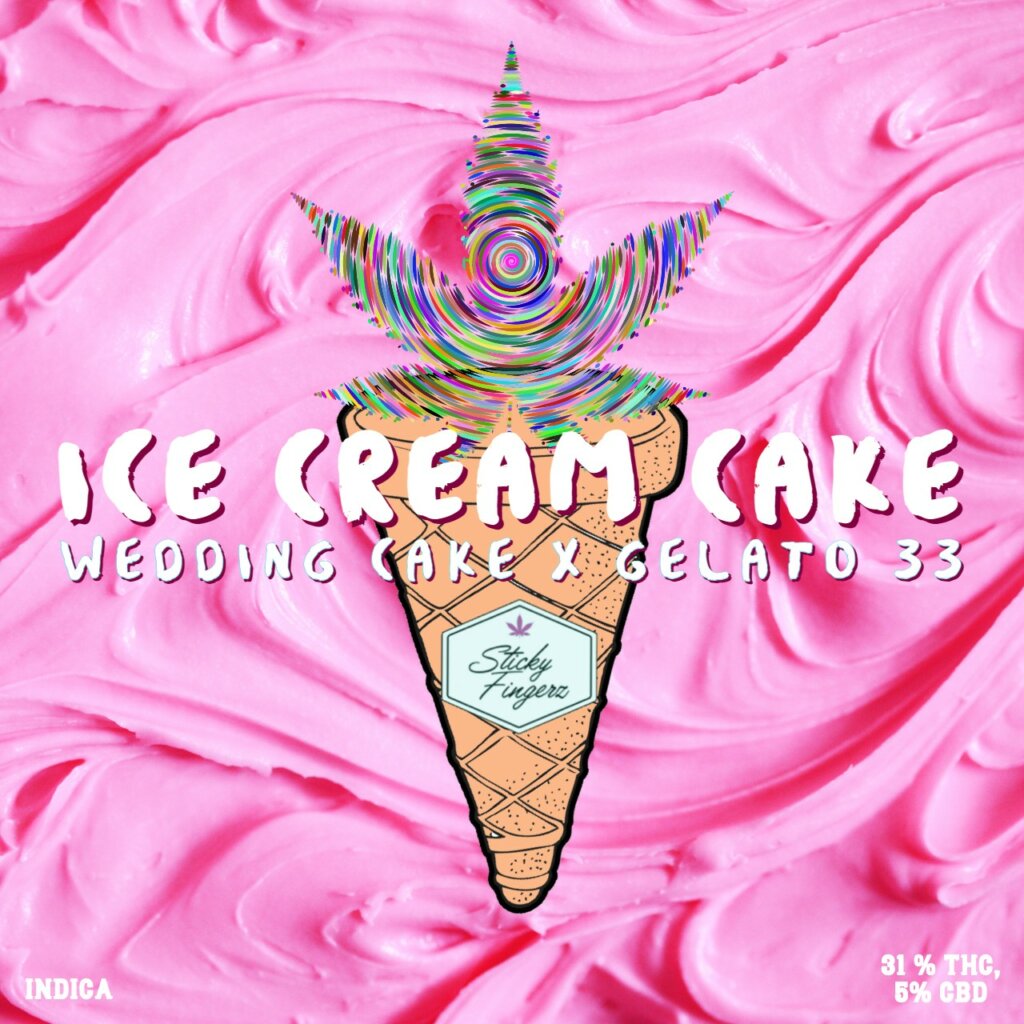 Ice Cream Cake is a cross strain bred from Wedding Cake and Gelato #33, both world-famous cannabis strains in their own right. However, when crossed, it creates a strain that's truly unique. This Cake clocks in at around 23% THC but it's the taste that makes it different from any other; most users swear that it actually tastes like ice cream cake.
Is Ice Cream Cake an Indica or Sativa Strain?
You're probably wondering what properties Ice Cream Cake has when it comes to its Indica/Sativa makeup. This crossbred strain is a mix of both. However, it isn't too heavy on the Indica side, meaning it doesn't make you lethargic or sleepy and it's also light on the Sativa side, making it a great "everyday" strain that you can enjoy anytime.
What is the Genetic Makeup of Ice Cream Cake?
As mentioned above, Ice Cream Cake is a cross from Wedding Cake and Gelato #33, both of which are hybrid strains that boast origins from the Animal Mint, Thin Mint GSC, Sunset Sherbet, and Triangle Kush strains. It's about the furthest you can get from a typical landrace strain and instead has been bred and cultivated to boast some of the most unique cannabis properties out there.
How Strong is Ice Cream Cake?
With an average THC count of 23%, Ice Cream Cake is a particularly potent strain, even though it's not one of the strongest out there. However, those looking for really potent Cake can find an indoor grower that uses a cryogenic drying and curing process for maximum results.
What are the effects of Ice Cream Cake?
Ice Cream Cake is a well-balanced hybrid, meaning its effects can vary but often tend to border on the Indica territory, helping the user feel more relaxed and less stressed. It's not the type of strain that will give you a burst of energy common to more Sativa-saturated ones.
Contact us for Sticky Ice Cream strains, Ice Cream Cake Strain 5, & more!
For some of today's best strains from our in-house team, Sticky Fingerz has you covered. Contact us online today or call (303) 955-5531 to order!