What's in the Mix: The Cake Strain & Why it's Such a Favorite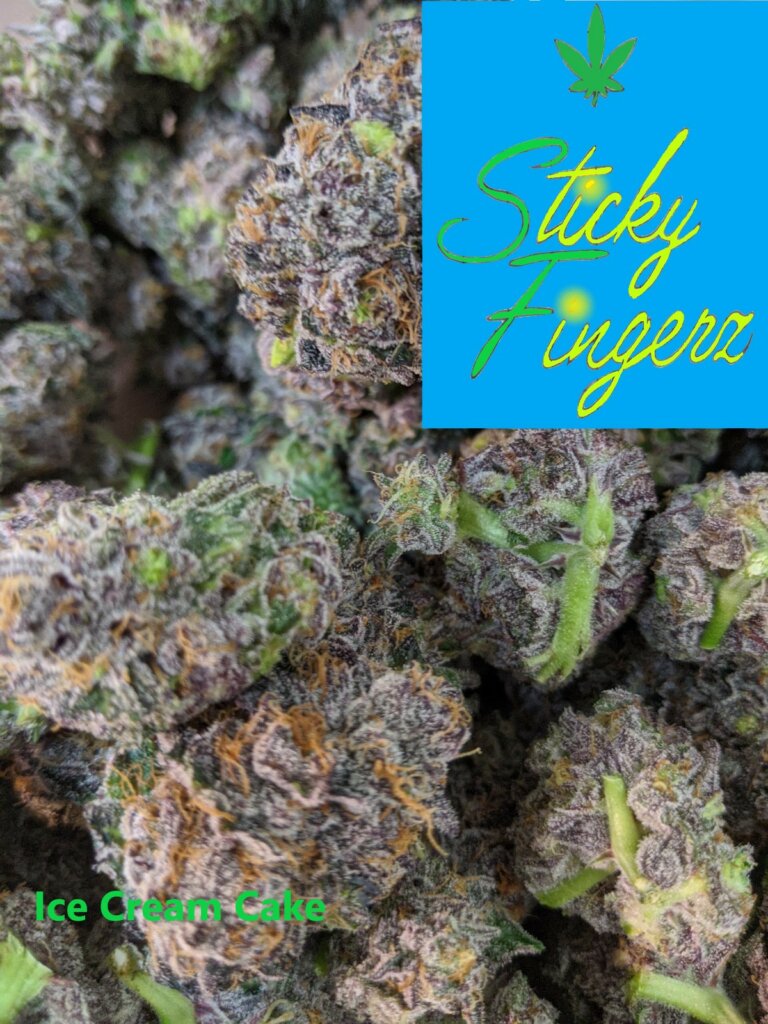 For several years now, Cake Strain Mix has been a popular flavor and part of the Cookies cannabis family, but its popularity has never wavered and continues to grow even today. There's a good reason why: it provides a great high, and smells and tastes like a sweet and sticky dream. That's why Sticky Fingerz wanted to highlight some of its best attributes for you here!
What are the Origins of the Cake Mix Strain?
The Cake Mix strain is a cross of the famous Wedding Cake and London Pound Cake #75. This Indica-dominant strain was bred as part of the Cookie Family seed collection, a legendary run of seeds in their own right. Cake Mix offers a high THC count that usually rests somewhere between 22-30%. It grows nearly dripping with trichomes and hints of purple and dark green colors throughout its leaves and flowers.
How Does it Smell & Taste?
We already mentioned above that Cake Mix is richly-coated in trichomes, and these are what house the terpenes that provide a great high and unique taste. Many liken its flavor to a real cake, brimming with hints of vanilla and a sweet, silky taste with touches of lemon and citrus.
What Type of Effects Does Cake Mix Have?
Some of the most common effects associated with Cake Mix cannabis include a mood boost and becoming happy and talkative. It's also said to provide a more cerebral effect and increase focus, as well as being energizing and euphoric. For most people, Cake Mix is often a body high, at least that's what many reviewers online say. However, since cannabis reacts differently with each user, the best way is to try it for yourself in different doses to find one that provides effects pleasing to you.
Contact Us for Cake Mix, Ice Cream Cake, Creeper Cake, Bazookies, & more!
If you want to sample some of today's leading cake strains today, like Ice Cream Cake and Creeper Cake, contact us online or call (303) 955-553 today!